Happy Friday, readers!
How's your week been? I've had a good but long one; I'm soooo looking forward to relaxing on the sofa tonight
with some bad TV. Speaking of the sofa...
1 | Our brand new sofa arrived on Monday :)
We ordered her (yes, she's a she) just over five weeks ago and ever since we sold our beloved old sofa to a friend little over four weeks ago I've missed having a proper sofa to sit and cuddle up on (we've been using a two seater and camping chairs). While she's still a little new and not as comfy as I'd like, I'm sure she'll soon mould to my shape and be as comfy as our previous sofa!


2 | Last Friday night, my bro and I headed to Northampton to watch The Shires, a UK country duo, in concert; they were amazing live and even brought some great supports acts along.
3 | On Wednesday night, we had my bestie and her boyf over for tea and a snoop at our new home. They loved it, although they're thinking of moving and I think I helped my bestie earn a few points for her corner as she wants a new build while her boyf wants them to buy a fixer-upper he's fallen in love with!
4 | Despite the odd day of rain, the weather has been fantastic lately; it's feeling rather autumnal!
5 | I've had a go at two new recipes this week, both of which were a hit, so I think they'll be added to the usual repertoire :)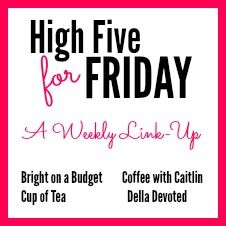 Have a great weekend!