Happy Friday, peeps!
What a week; I'm stressed!
I slept so badly last night because there is so much rattling around in my head. We're so close to moving that I don't know if I'm coming or going, and I can only seeing it getting worse over the next two weeks...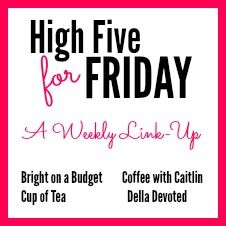 Anyway, here are the highlights from my past seven days...
1 | We got so much done last weekend; it was such a good feeling.
2 | What on earth has happened to the weather this past week? It started off super cold...
...but yesterday and today have been beautiful (I actually have my flip flops back on today)!
3 |
The 'congratulations' card I sent to by blogging bestie
Kelly
(on her recent engagement)
finally
arrived this week :)
4 | I've just found out from our developer's that the NHBC signed off on our house today so we're on schedule for moving at the end of the month!!
5 | We've got even more house-related stuff to get done this weekend, as well as a lovely meal out tonight to celebrate my cousin's birthday; then we're taking my parents to the airport at some godforsaken hour on Sunday morning.
Have a great weekend, everyone!