Happy Friday, blogland!
How has your week been? Mine was good until this morning when we left the house to come to work and discovered that our car had been broken into overnight! We're ok and despite a broken back passenger window the car is ok too! Nothing of major value or sentimentality has been taken so it could have been worse; not the best start to a weekend though :(
1 |
On Wednesday, after paying a customs charge (which was promptly refunded by Represent), I got my Jared and Jensen 'Always Keep Fighting' vest, which has helped to raise money for a bunch of fantastic
charities
.
2 | We got some good news about the whole moving house situation this week - I'm keeping schtum just in case, but fingers crossed!

3 | I treated myself to two new Essie nail polishes (which I found in a bargain shop at the unbelievable price of £2.99 a bottle) and some new make up last weekend :)

4 | Once again (I'm so predictable), I'm looking forward to the weekend, but mainly because the weather is supposed to be glorious! It's pretty stunning as I write this so fingers crossed it stays that way :)
5 | Speaking of the weather, how amazing has it been towards the end of the week? Warm even when you get home from work and don't get me started on the fact that it's light at 9pm these days; I love it!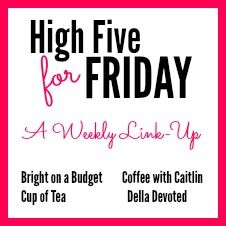 Have a good one!