Happy Friday, guys!
How has your week been? Mine's been pretty slow, which has given me the chance to recover from last weekend...
1 | Obviously, the highlight of my life the past seven days is meeting these two last weekend at a Supernatural convention in Birmingham
I'm not totally happy with this photo, mainly because I look so awful. I think I'm 50% fangirling internally and 50% mortified because just before this photo was taken, I stood on the foot of the guy in the salmon-not-pink shirt. He's my favourite!! And I stood on his foot!! He was super gracious about it saying he had boots on, then the other guy chipped in with "it's ok, he has two feet" to which I responded "and I have two left feet!" - I was so focused on not tripping up in front of them, I never even considered that I could do something even more stupid! Oh well, at least I have a good story from my photo op!
2 |
I also met these two lovelies
The guy on the right is Jeffrey Dean Morgan; he has appeared in countless films and shows (some of you may even recognise him from Grey's Anatomy). After this photo was taken, I tried to unwrap my arms from around them but I was stuck to Jeff; my lanyards had become tangled in his jacket and we were attached! He had to dance around to get untangled.
So basically, I embarrassed myself in front of some of my most favourite 'famous' people last weekend!
3 |
On Monday, we put a deposit down on a brand new bed!
Hubs and I are so excited; we've never bought a new bed - the one we have now is a hand-me-down - so we can't wait to have it delivered, which sadly won't be until August/September as we want it in our new home. It's a king-size divan with two large drawers and two small drawers and the mattress has this amazing technology which helps regulate your body temperature so you sleep better! I'm not sure anyone should ever be this excited about a new bed, but I don't care!!
4 | Wednesday saw the season 3 finale of Arrow and all I can say is wow! and how the hell is season 4 gonna go?! I'm excited for its return in October but I'm twice as scared excited for the Supernatural and The Flash season finales next week!
5 | I don't think I mentioned it to you guys, but the offer we'd agreed on our house fell through (mortgage issues for our buyers) so we're back on the market; however, we have TWO viewings tonight, so if you can spare any positive vibes/prayers/good-luck-thoughts, please send them our way!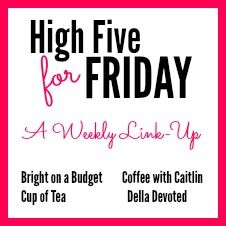 Have a great weekend!