Happy Friday dudes!
I'm so happy that it's Friday; it's been a long and busy week, so on with business...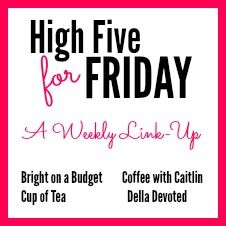 1 |
We actually started our DIY project last weekend :)
Obviously it is not finished just yet - that'll be happening this weekend - but it has already made our small hallway
much lighter and brighter, so I can't wait to see the finished results,
although I'm not looking forward to painting it!
2 |
I bought two new books last Friday night and a book I reserved at the library finally became available this week, so
I have three more books to my never-ending 'to-read' pile
3 |
I love Arrow and after waxing lyrical about it on Twitter this week, one of the actors favourited my tweets :)
4 |
Although it didn't feel like a week highlight at the time, I finally returned to the gym this week after three months off.
It was brutal but it was good for me in the long run :)
5 |
I'm looking forward to the weekend; not only will we hopefully finished the hallway ceiling, we're also off out on Saturday night, no not to celebrate
the card company holiday known as
Valentine's Day, but to celebrate my youngest cousin turning 21! Then on Sunday. we're going to look at some houses we like the look of
to see if we can afford to buy one
!
Have a great weekend guys & gals!