Today, I'm linking up with Sarah over at Venus trapped in Mars
and Helene at H
elene in Between
to share a few of
my guilty pleasures with you...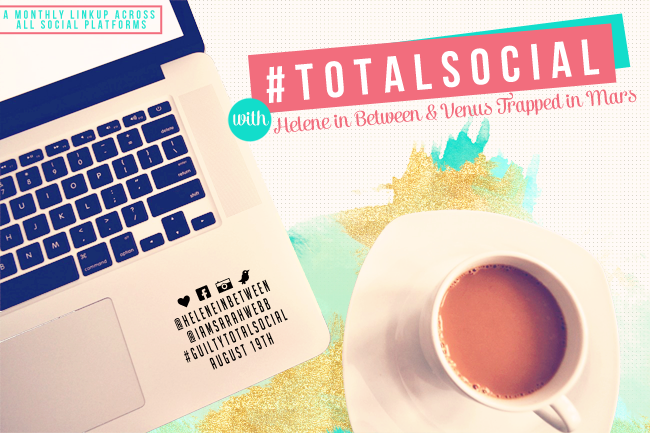 I just hope you don't think any less of me after these confessions...
1. Cheesy Music

- be it Taylor Swift, Ace of Base or the latest boy band to hit the scene,
I am a total sucker for a cheesy pop song with a killer melody!
2. Wearing pyjamas all day

- why are PJs so much more comfortable than

regular clothes and
why is it so socially unexceptionable to wear PJs instead of regular clothes out in public??
3. Singing loudly and badly to the radio

- whether I'm cooking in the kitchen, driving in the car or washing my hair in the shower, I'm a sucker for a great song (see guilty pleasure numbero uno), especially one I can sing my heart out to! But, just so we're clear, you'll never EVER get me to do karaoke!

#tonedeaf
4. Checking social media on the loo - I'm pretty sure I am not the only person who uses their

toilet

time as the perfect chance to check Facebook/Twitter/Instagram/Tumblr/Pinterest,

especially since

all our favourite social media sites have their own smartphone apps.
5. Instagramming my food

- I know it's annoying and I know it makes me look like a wannabe-hipster

but I cannot stop! I love looking at other people's food and so I love to share my own

, even if it mostly tastes better than it looks

!
6. Nicholas Sparks movies

- although I've never read one of his books, I have watched all but one of the movies made from them and I'm a total sucker for a love story with a happy ending! For me, nothing will ever, ever top Allie and Noah's love, but I love that Nicholas Sparks keeps trying!
7. Watching Disney movies when I'm ill

- Aladdin, The Lion King, Beauty and the Beast, The Little Mermaid... I don't care, just give me a duvet, some Angel Delight and a Disney film and I'm on the road to being healthy before you can say 'Walt Disney was a racist made awesome films'!
8. Swearing

- I know that it's not big and it's not clever, but man I love throwing in a fuck or two throughout the day!

#realadult
9. Keeping up with the Kardashians

- please, don't judge me. It's car-crash TV and I love every second!
10. eCards

- surely this needs no explanation...
And on that note... happy Tuesday, peeps!
Parts of this post were originally blogged here on Thursday October 10th 2013.